About Us
Build a easy professional church website with Worship Sites!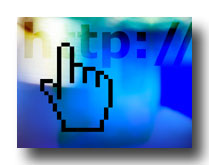 WorshipSites is a premier web design company that specializes in websites for primarily churches and businesses.
Worship Sites has been one of the leading providers for these specialized services for over 10 years. We pride ourselves in providing intuitive websites that customers can continue to use and update long after the website is active. Our websites utilize a content management system that is easy to update or change. These sites do not require HTML knowledge or any special programming skills to keep your site updated and fresh. Also, the sites can be updated from anywhere you have internet access.
We began over 10 years ago with our focus mainly on ministry and churches. While still providing top quality websites to churches and ministry, we are also providing top quality business savvy sites as well. We believe that Worship Sites offers one of the best solutions for websites that sells product.
Our websites are professional and dynamic but are simple to use and easy to keep updated.
Try Worship Sites and you will not be disappointed! Our service is second to none!
God Bless,
Dan Gibson
DanGibson@WorshipSites.net